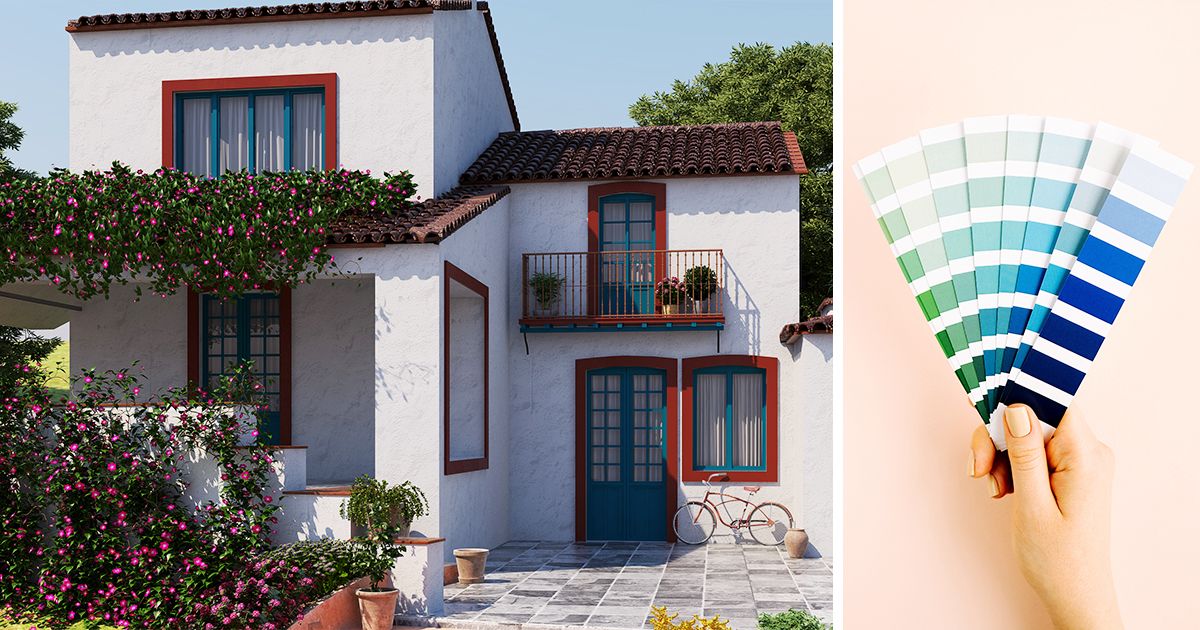 Whether you are painting a room in your house or hiring a painting contractor, it would be interesting to learn which paint you should use. It could be a daunting experience, but we are here to guide you on the basics and contribute to helping you decide which paint is appropriate for your needs. Here, we will provide you with the most common and popular paints that you can choose from.
The Different Paints for Your Interior and Exterior Painting Needs
Acrylic Paint
If primed properly, acrylic paint works on almost any surface. This paint is made up of three parts: binder, pigment, and solvent. Binder is what maintains the pigment or color after it dries, and solvent or water is what delivers the color and binder on the surface. Once this type of house paint is applied to the surface, the solvent (water) evaporates, which leaves the paint on the surface.
This paint is typically used in high-traffic areas due to its durability. This also has UV-resistant characteristics unlike other types of paint. Hence, they are ideal for rooms that receive natural light. This is often used in interior painting and furniture.
Enamel Paint
Enamel paint is paint that is oil-based. This means that it takes longer for it to dry. Moreover, it has a strong odor that takes days to last. This house paint is very common but has become less popular recently.
Enamel paint is very durable and ideal for surfaces that need frequent cleaning. It is perfect for interior trim, kitchen cabinets, and exterior walls in high-traffic areas.
Latex Paint
Latex paint is also water-based just like acrylic paint. While named that way, it has no latex. This paint costs less and dries faster than acrylic. Because it is cost-effective, it is known to be one of the most popular interior painting options. However, it doesn't work well on concrete or other rough surfaces.
Latex paint is ideal for large rooms. As this type of paint has fewer fumes, it is perfect for rooms that do not have good ventilation. Hence, they should be painted in children's rooms or where pets use them often. This paint can be used in sidings, walls, and ceilings.
What is a primer? Why do painters use it?
Primer is not a type of paint technically. However, it has an important role in the interior or exterior painting Orlando. It covers up the imperfections of surfaces and helps in reducing pain from bleeding through. Moreover, it makes it easier for the paint to adhere to surfaces, reducing the time to finish the paint job. Note that a primer for oil-based paint is not the same as a primer for water-based paint.
Primer is used to maintain the original hue of paint colors. It provides a cleaner base on which to apply the interior or exterior paint. They are typically applied on drywall, raw wood, some metal, surfaces with dark colors, and surfaces with discoloration.
As you attempt to paint any room or seek the help of painting contractors, take note of these helpful tips.