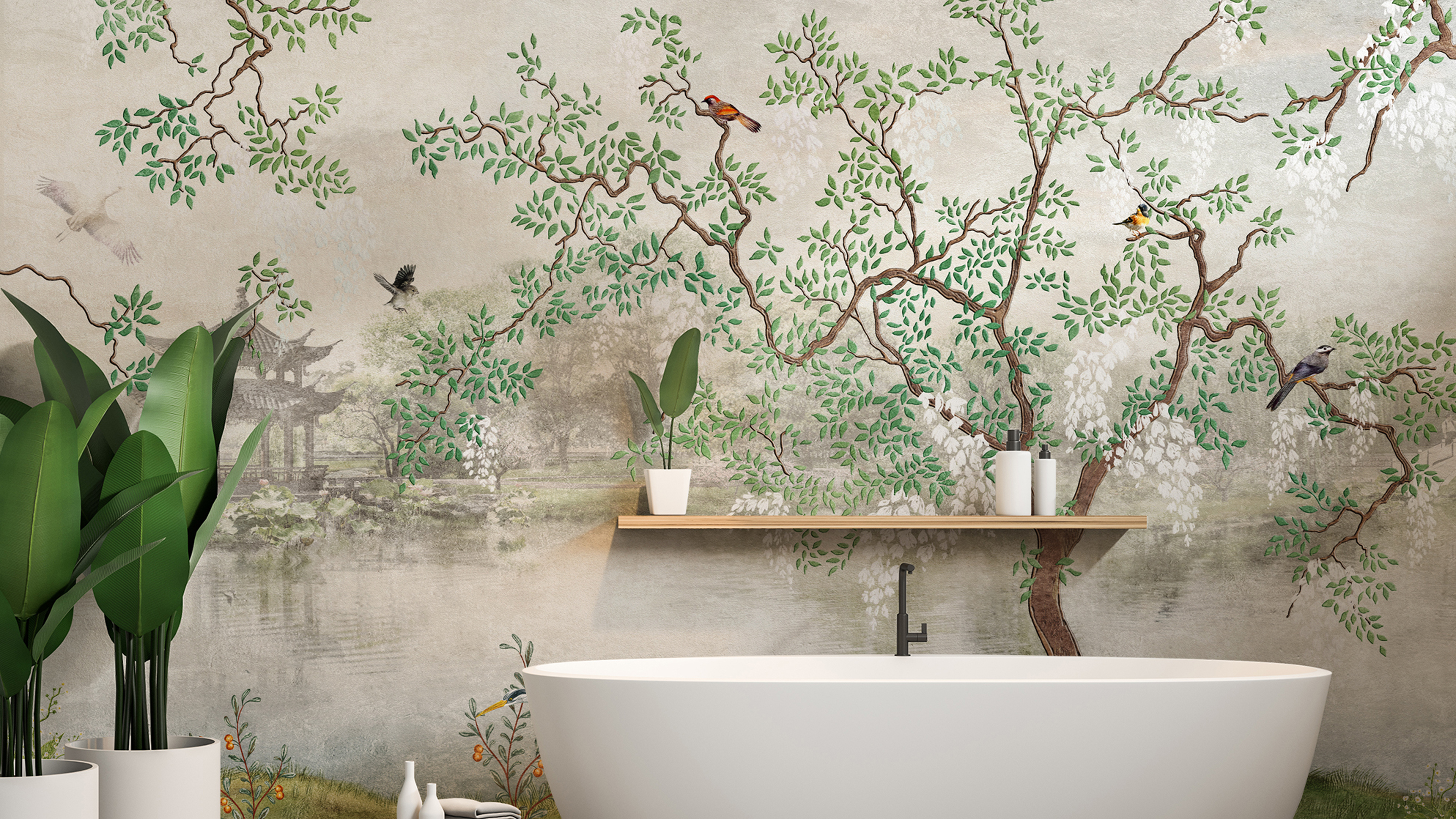 If you're one of our loyal readers (thank you very much for this), you probably know that both 2020 and 2021 have been huge for home redecorations. Now we are here to tell you that we expect 2022 to be even bigger – our prediction is that wallpaper will be next year's top trend that will add a touch of style to each room, making it stand apart.
We can understand why many of you consider installing wallpaper as an overwhelming chore. Nevertheless, we are here to help you, so we wish to provide you with a glimpse into the trends you can expect to become mainstream over the next year or so.
If you are looking for highly professional painters and decorators in Surrey then please see Marshels Of Farnham.
Wallpaper Within Panelling
Do you remember those statement walls featuring daring designs in striking colours? Well, you should know that they are back! Over the past year and a half, panelling has made a slow but sure comeback, adding a modern touch to many living rooms. For 2022, we expect to see a lot more of these panels, updated with complementary colours combinations.
The wallpaper trend allows a lot of room for creativity, expression, positive energy and vibrancy. This is your best chance to help yourself to the best wallpaper out there, as you don't need more than a few metres to implement this trend into your home. You'll have the opportunity to freshen up your living room without spending an arm and a leg in the process.
Tropical Moods For the Win
Palm trees, blue oceans with white waves, banana trees, mangroves and animals have been on an ascending trend over the past 12-18 months and they are here to stay for at least one more year. It's easier than ever to set a tropical mood in your living room or bedroom by choosing wallpaper featuring tropical designs, fun colours and bright moods.
Thanks to its shades of yellow, green and turquoise, tropical design sets the mood for unleashing your imagination, sets you into the exotic atmosphere and makes you dream about those remote places awaiting for you to visit them some day.
The most daring of you could take this tropical wallpaper trend to the next level by bringing in some animals or birds. If you can't get into the jungle, you can, at least, bring the jungle to you.
Vintage Wallpaper Is Still In Fashion
Those lovely vintage wallpapers your grandparents cherished are back in force. They are an awesome way to add charm to a now home while also making it comfortable and familiar.
Not all vintage wallpapers are making a comeback, indeed. Among the rising trends we can mention the ones that mix old styles and design with a modern twist. The old style ones that featured intricate designs meant to make you dazzled and confused aren't that fashionable any longer. Instead, modern vintage wallpaper boasts old-style designs that are very easy to focus on. Nobody wants a headache anymore, and we can surely understand that!
Thinking even farther back in time, we have to mention the chinoiserie design dating back to the 17-18th Centuries. These wallpapers depicting Japanese-style gardens and birds are the perfect choice for the panelling we were talking about in the beginning of this article. You can use them to make your room an art exhibition.