[ad_1]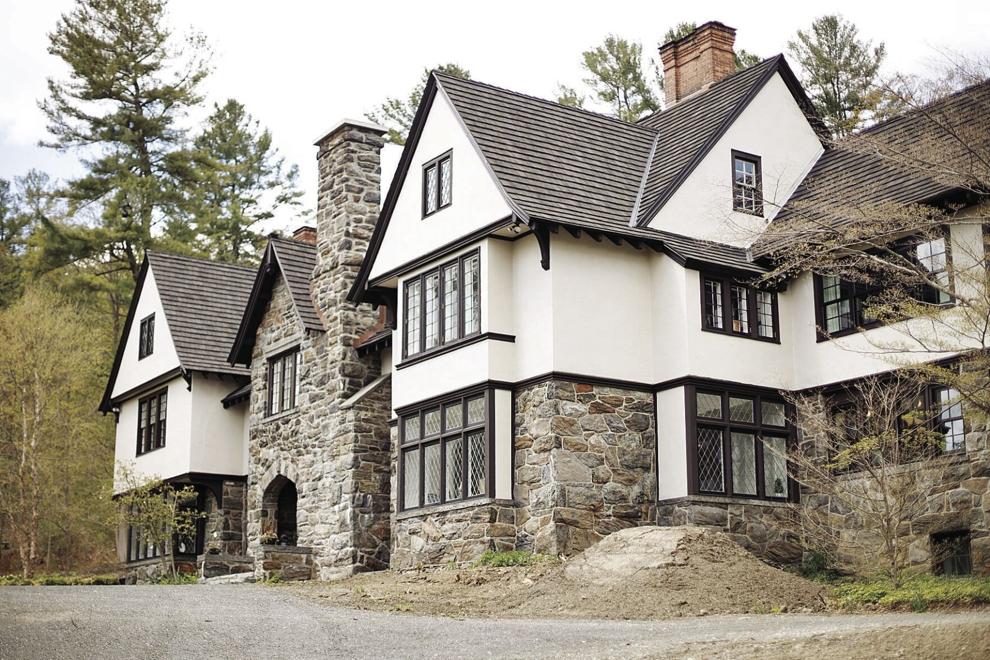 LENOX — Sales of luxury homes in the Berkshires were stronger than usual in 2021, and that trend has continued into the beginning of this year.
Highwick Farm Manor House on Undermountain Road in Lenox — it's a former Gilded Age cottage — sold last month for $4.85 million, landing it on The Eagle's list of the top 10 residential property transactions in Berkshire County history. Realtors Mary Jane and Brandon White, of Cohen + White in Lenox, brokered the sale.
It's the second $4 million-plus residential property sale in the Berkshires in the past three months, after the $4.5 million sale of a home in Alford and Great Barrington in December. The sale of that house, designed by two architects who are members of the Interior Design Hall of Fame, capped a year in which 94 homes in the $1 million-plus range were sold in Berkshire County, 18 more than in 2020. Seventy-seven of last year's sales were located in South Berkshire.
There have been 11 sales of $1 million-plus homes in the Berkshires in 2022, compared with 13 at this time last year, according to Sandra J. Carroll, president and CEO of the Berkshire County Board of Realtors, which tracks only realtor-assisted transactions. Seven of those sales have been in South County. Last year, 15 sales of $1 million-plus homes in the Berkshires occurred during the first quarter, the highest number for that time period since the Board of Realtors began tracking those numbers in 1997. 
Mary Jane White believes that the interest in luxury homes will continue in the Berkshires this year. 
"I do," White said. "We had backup people that were interested in this house." 
Susan Gibbs, who owned Highwick Farm Manor House under the entity Twinhouse Cottage LLC, sold the eight-bedroom estate built in 1900 after purchasing the Summer White House, a former lodging establishment, in the center of Lenox for $601,000 last year.
Gibbs, originally from Atlanta, had bought the house on Undermountain Road for $625,000 three years ago, thinking she might turn it into a luxury bed-and-breakfast when she retired. But, after purchasing the house, the corporate art curator said she realized that her plans would have ruined the "bones of the house."
"I loved the house so much that I decided to just stay," Gibbs said. "But, after COVID hit, I felt very alone. it was very quiet up there and lovely, but it was too large a home for me by myself, and I travel a lot for work."
Gibbs, though, likes to restore houses — she has done 14 so far. So, she embarked on a three-year, multimillion-dollar restoration project, adding a new LEED-certified roof made out of recycled tires and new wiring to Highwick Farm Manor House. She also replaced the leaded glass in all the windows, put in new flooring and added new plumbing, a hot water system and furnaces.
"I completely redid it," she said. "It had seven layers of roof."
The improvements have caught the eye of the new owner, Gary Knisely, a retired executive originally from Altoona, Pa., who set up his own foundation after selling his business. He plans to use the house as a private residence.
His foundation has been providing venture capital to start up organizations in the arts and culture area, Knisely said. 
"I think now we'd like to concentrate on Berkshire County and maybe as far east as Boston," said Kniesly, who has owned second homes in the Canaan, N.Y., area since 1972. "We really would like to make some difference up here."
Gibbs, meanwhile, is busy refurbishing the Summer White House, with plans to turn it into a seasonal bed-and-breakfast.
"It's probably going to be at least another year," before she reaches her goal, Gibbs said. "I'm restoring the whole house right now."


[ad_2]

Source link